Welcome to Football Leagues Plugin Community
Join our community to ask questions

, submit an idea
, vote for the features you like

or report a bug


Rules in short:
Ask questions politely. Respect other people and their opinions. Be courteous and respectful. No spam or advertising. All inappropriate posts will be removed.

please create widgets, with players who miss the next game.
who haave more yellow card or red card.


Андрей привет, поставил обновление но почему то инфо не выводится. Я поставил все флаги как полагается, делал даже рекалькуляцию, но почему то не работает. Проверь пожалуйста все ли ок. Спасибо заранее.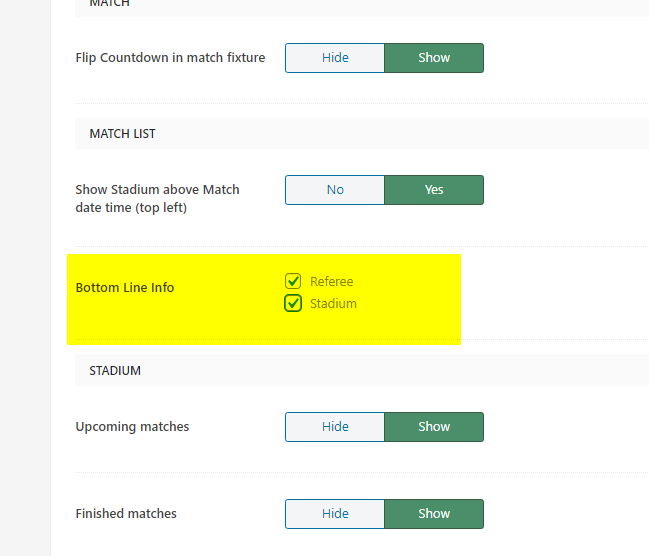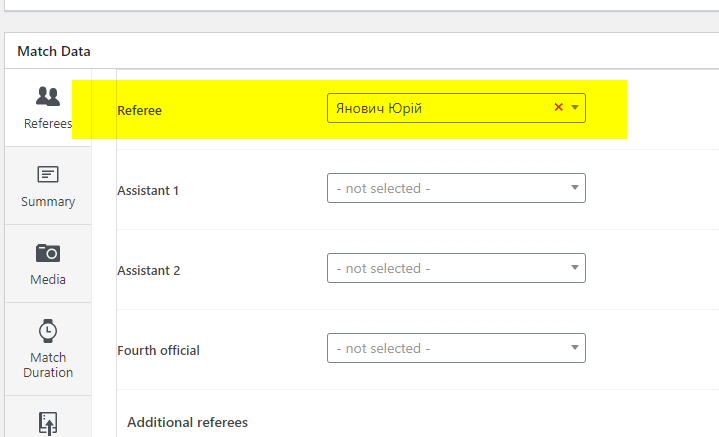 1. Hello I wanted to integrate the idea that the team captains can edit their data, there is some possibility that each captain can add a shortcode of the related matches, as well as in layout to call% competition_id% and call your related matches so you can edit from a more streamlined view in one tab.

2. There would be the possibility of creating an option like matchslider like this in plugin but with the teams and that each team has its main color taking as an idea this image that I show you below.


Андрей, привет.
Было бы очень круто если б мы имели возможность выводить виджет с информацией о футболистах, тренерах итд по сегодняшнему дню.