Welcome to Football Leagues Plugin Community
Join our community to ask questions

, submit an idea
, vote for the features you like

or report a bug


Rules in short:
Ask questions politely. Respect other people and their opinions. Be courteous and respectful. No spam or advertising. All inappropriate posts will be removed.

please create widgets, with players who miss the next game.
who haave more yellow card or red card.

hello, make a widjets or shortcodes to compare clubs stats for the same competition , with a single stat value ( like goals , possession , corner ....)
thank you

Hello,
These icons may be displayed auto?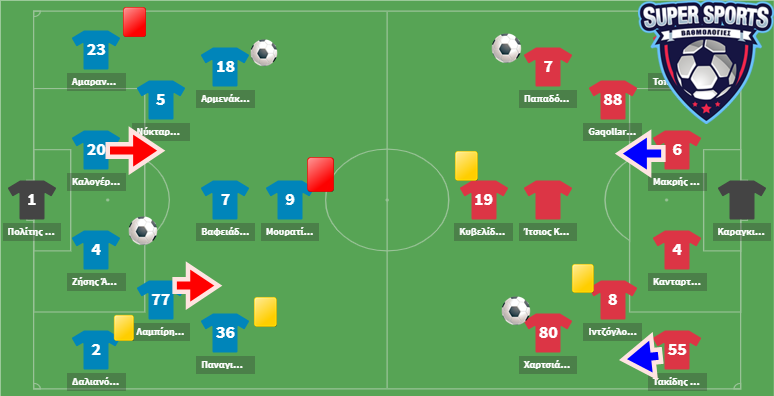 Андрей, привет.
Очередную головоломку подкину на "подумать".
Было бы круто иметь виджет, который бы выводил инфо, что произошло в текущий день в истории футбола :)
Главная проблема иметь вводную информацию, пока в поисках такого ресурса.
Но возможно когда-то будет интересно тебе реализовать такую затею :)

Is it possible to at a football poule in the plugin?


We want to separate different leagues in the Livescore. Could the whole names of the teams be shown.
Could the games be allocated in different order - from the earliest one to the latest one. livescore.png
livescore2 (1).png

Hello, very great plugin.I have one problem in styling. I was not able to find a script for controling match countdown. I need a couple of span elements or if is it possible to controll html for the date elements in the script?
In the 'simple' countdown widget sorounding days, hours, minutes and seconds I need a wrapp element so I can style them. All i need realy is to add 'D' , 'S', 'M'. 'S' next to each value.
Thanks in advance

Приветствую. Почему-то постоянно получаю ошибку, что на скриншоте. Тема стоит Aneto, чего-то стороннего нет.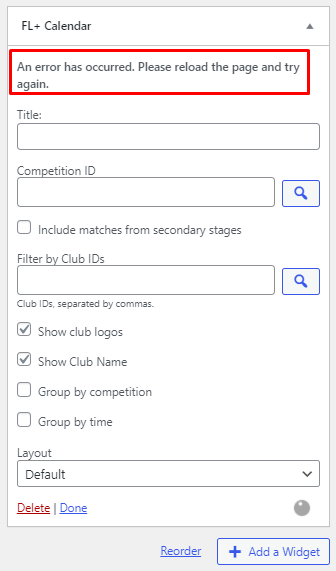 Is there a bug in the last match widget? The result isn't showing anymore, just two black boxes.
Can you check, please?