Articles
Premium Version Only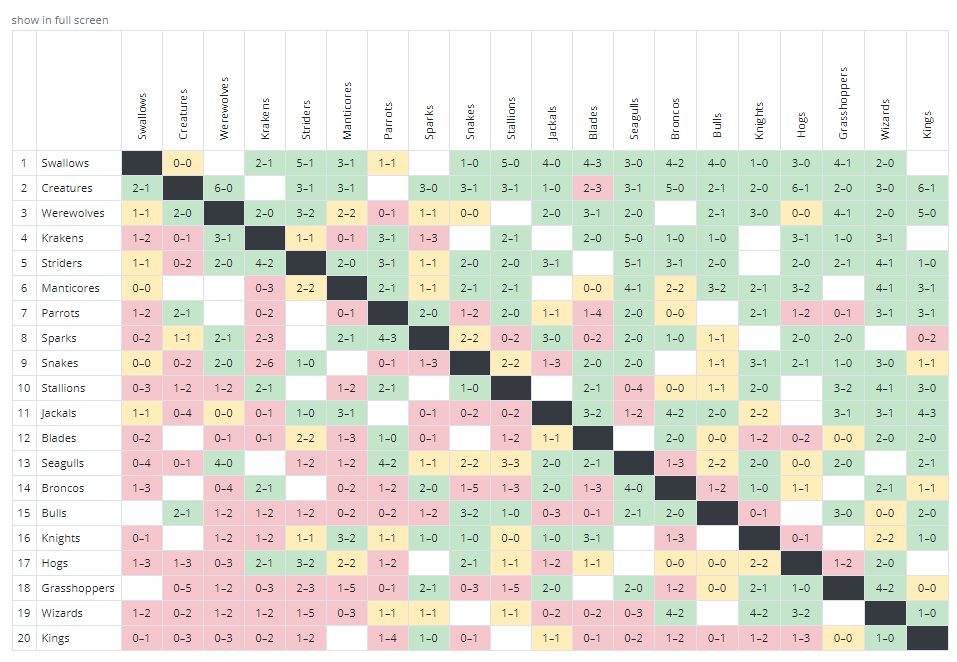 Result Matrix is loaded automatically for Round-Robin competitions.
Show in full screen
Link to show Matrix table in full screen appears when clubs are more than 10.
For Tripple Round Robin and more
If clubs play one another more than twice, set Round-Robin format to Custom.

Display Options
To change global display option go to the Football Leagues >> Settings >> Display and find Competition block.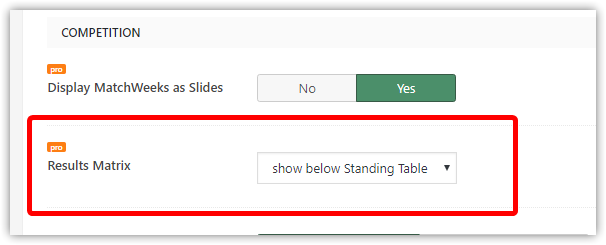 You can also change the display option for specific Competition. Go to the Standing Tables and select the appropriate instance to edit. Then in the Display Option set display behavior you like.