Articles
Premium Version Only
You can display matchweeks as slides in the round-robin competition.
Info When you activate the option "matchweeks as slides", matchweeks order is always set to "Ascending".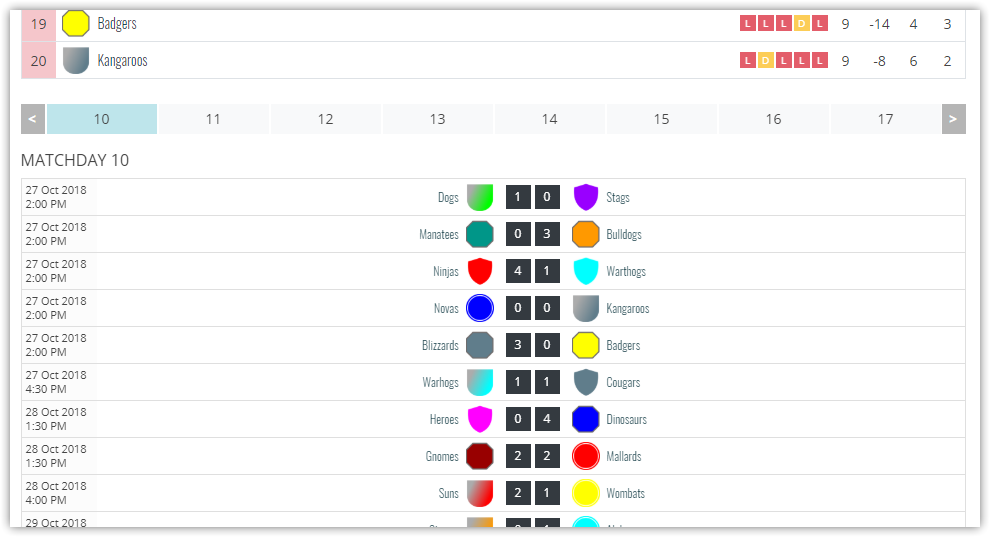 Global display settings
To change global display settings go to Football Leagues >> Settings >> Display Options >> Competition section.

Display settings for specific competition
Set local display settings at Competition edit page in the Premium Option tab
Info Set "Current Matchweek" option to focus on the appropriate tab on page load.