Articles
Premium Version Only
Display players statistic in the interactive table (sorting, filtering, column reordering).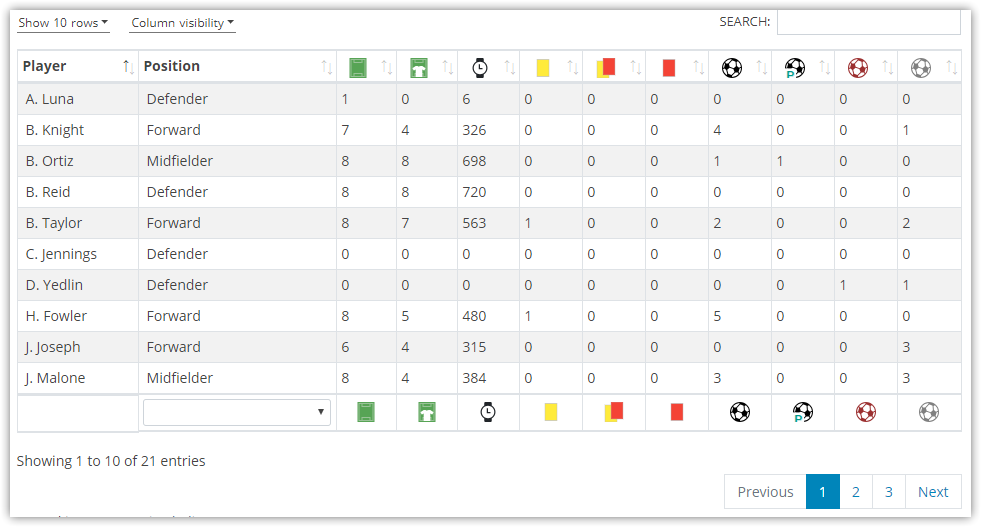 [anwpfl-stats-players season_id="" type="" rows="-1" club_id=""]
Shortcode Attributes
season_id – (optional) Season term_id.
type – (optional) "g","p" or " "(empty, default) – show player, goalkeepers or all. Empty to show all. Recommended to create 2 shortcodes: first – for goalkeepers, second – for other players. They differ with some columns.
rows – (optional) – number of rows per page. Available options: 10, 25, 50, -1 (for all). Default: 10
club_id – (optional) filter by club ID.
---
Related Articles