Articles
Premium Version Only

Since v0.8.11: OBSOLETE
 - recommended to use "api-football.com" -
more info
You are able to import Match (events, lineups, scores, match date and time), Players and Club Squads from "xmlsoccer.com". You need to buy "xmlsoccer.com" subscription separately.
---
There is a problem with mapping players in lineups and match events. 

Since v0.8.11 recommended to use "api-football.com" as data provider which doesn't have this problem.
---
Known Issues
- Due to data inconsistency match lineup valid population is about 80-90%
BEFORE START
- create Season, League and Competition
- create Clubs and assign Clubs to the Competition Group
- create Standing tables (optional)
First of all, add your API key in the plugin settings.

Then go to the "Football Leagues" >> "Import".
On the first step select local competition and Data Provider and click "Next".
If you use import for the first time, and mapping status is not "ok", click on "edit" button at the right.

Fill mapping data and save.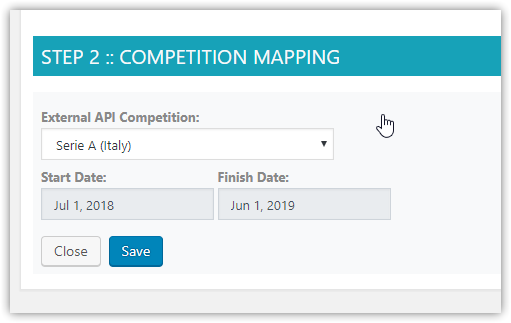 On the next step check mapping state for all competition clubs (local and external). Click on edit, if needed.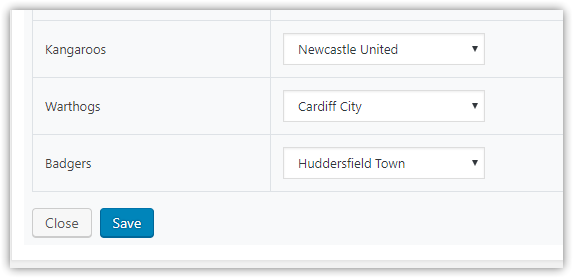 On the last step, you can see a list of available actions.
TROUBLESHOOTING
Always check the import log in the bottom.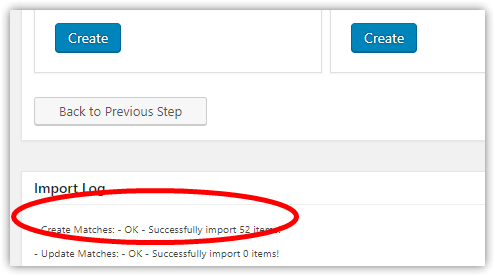 Cloudflare users
Recommended to disable Cloudflare on your admin part - https://support.cloudflare.com/hc/en-us/articles/200169526-Disabling-Cloudflare-features-on-admin-pages-for-content-management-systems-like-WordPress