Articles
Premium Version Only
Powerful hosting is required!
Do no use it on Shared hosting, it may exceed your resource limit and put the website down!
Scheduling import increases the overhead on your server. It creates a Cron job and fetches and handles API data every minute.
To start using Live Scores API import

- set API key and URL in "FL+ Configurator" >> "Import API";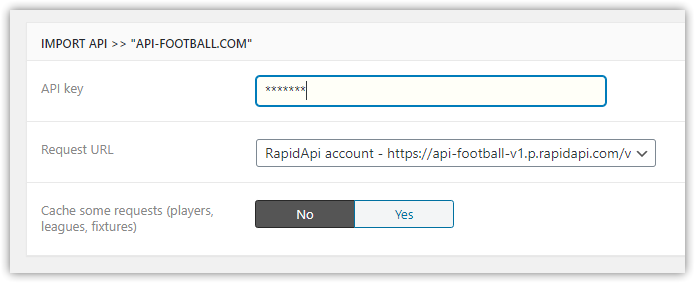 - enable Live Scores in "FL+ Configurator

- switch on Live Scores import in "Competition Configuration"

- switch to API import at "Live Scores Dashboard"

How to schedule API import
To schedule API import click on the gear icon and then click on "schedule/unschedule".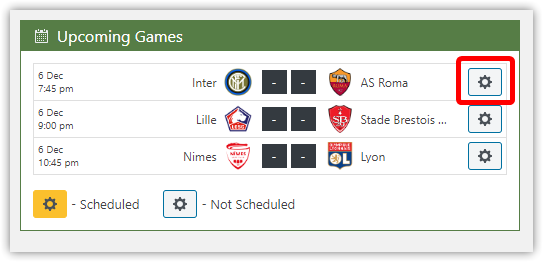 After that, a Cron job will be created which will check API live feed every minute and will update schedule matches.
The Cron job will be removed automatically after the end (or on unschedule) of the last scheduled game.
Disable Cron job manually
In case of a problem, you can disable all site Cron jobs adding a special code to the wp-config.php file (before the line "That's all, stop editing! ...") in the root of your WordPress installation.

This option will disable all site Cron jobs.
define('DISABLE_WP_CRON', true);

Or you can install Crontrol plugin and remove "anwp_fl_live_api_import_hook" in "Tools" >> "Cron Events"